Manaslu Trek: Prok
January 25, 2017
While the whole Manaslu trek seems exotic and exciting when you start the journey, after some time a kind of monotony sets in - you get up in the morning, you eat breakfast, pack your stuff, walk for a few hours, stop for lunch, walk an hour ot two more, drop your backpack in a new room, and make up an excuse not to take a shower in cold water. Pretty simple life.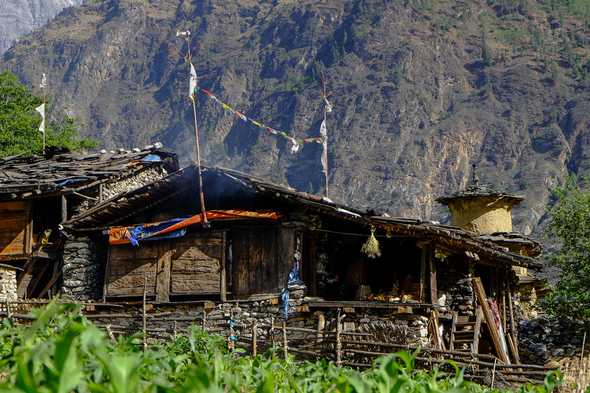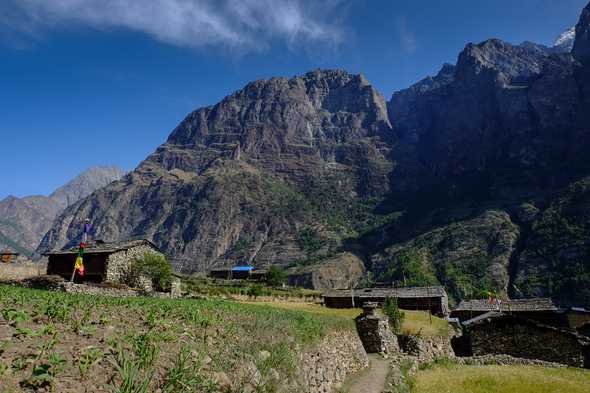 But then we come upon a place like Prok - a village completely different from all the others that you pass on the trail. It's a little bit isolated, the regular trail goes on the other side of the river and you need to climb a few hundred extra meters to get there, but it's absolutely worth the detour. The magnificent views all around and the feeling of accomplishment and satisfaction of getting there make you feel like a better version of yourself. Who knows, you might even take that shower tonight…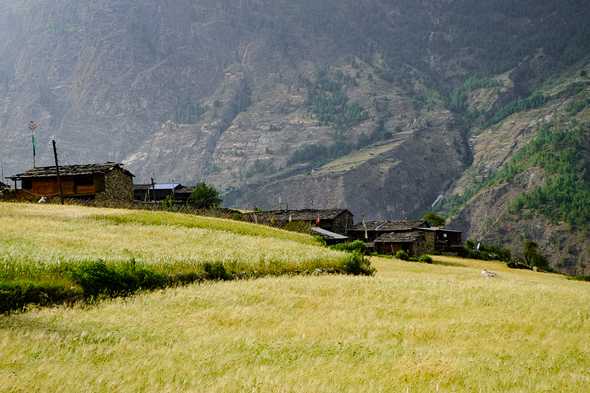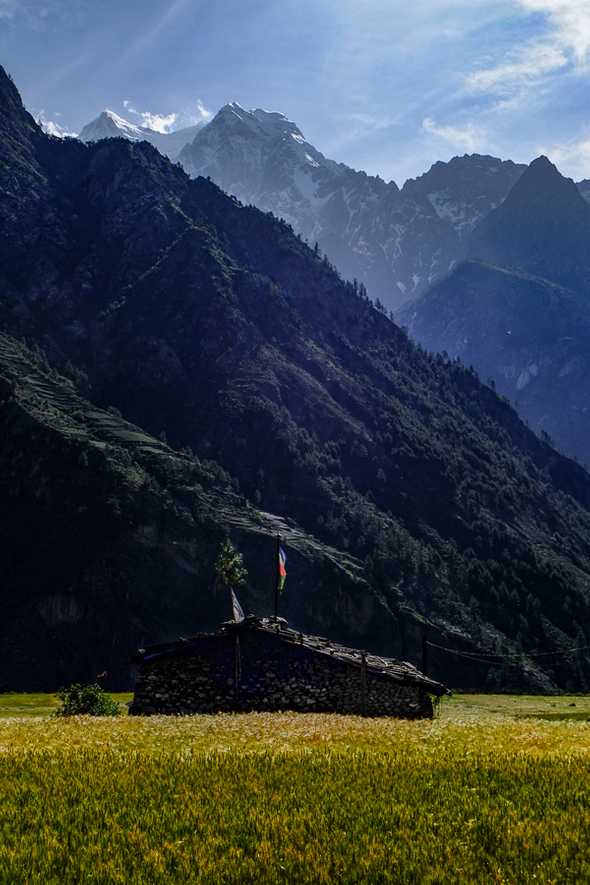 The village is located on a big (relatively) plateau that is surrounded by steep valley walls. It's higher elevation and the direction of the valley makes it look especially great in the morning sun. It/s not particularly big, but it's quickly doubling in size due to a lot of new guesthouses being built. The one we stayed was one of the first in that wave, being already half-done by the time we arrived.
Apart from the smell of woodwork, it has other benefits as well. There's (yet) no special room for the tourists to eat, so you eat your meal with the family and the workers still working on finishing the guesthouse additions to the building. There was a TV playing some loud Indian shows, but the main entertainment was the performance of a dog who could bow its head and join hands in the traditional namaste gesture. This trick was repeated about fifteen times until even the dog got bored with it.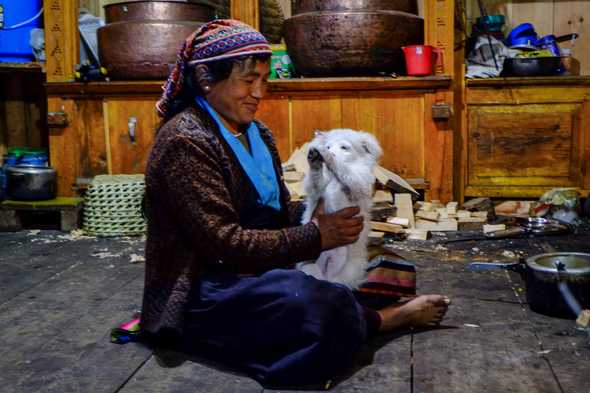 Prok is a popular place to stop and take a side-trip to get used to the altitude easier. The village itself rests at about 2000m, but there's a nearby lake that's a healthy 1500m vertical climb up from there. Additionally to any health benefits, the views from there are supposed to be spectacular.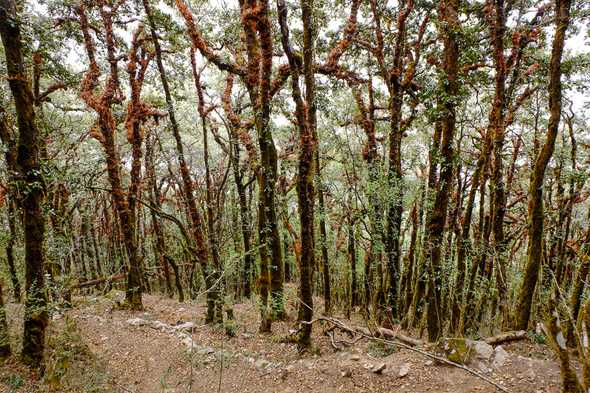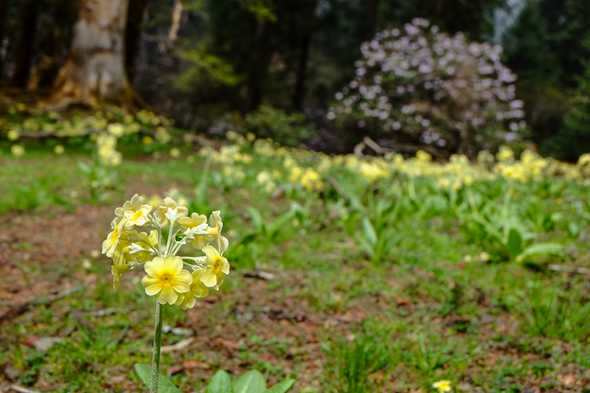 But first you need to get there. The path leads out of the village and then all the time up, zig-zaging left and right. At some point it flattens out, leading up a plateau that's completely covered in beautiful flowers. As far as I remember, that are a few species of Rhododendrons growing around the lake and we were lucky enough to come in season.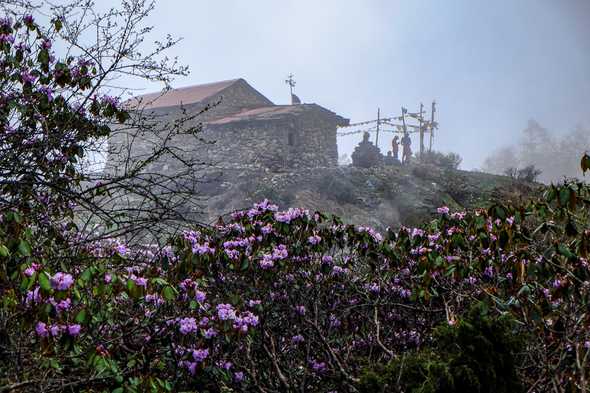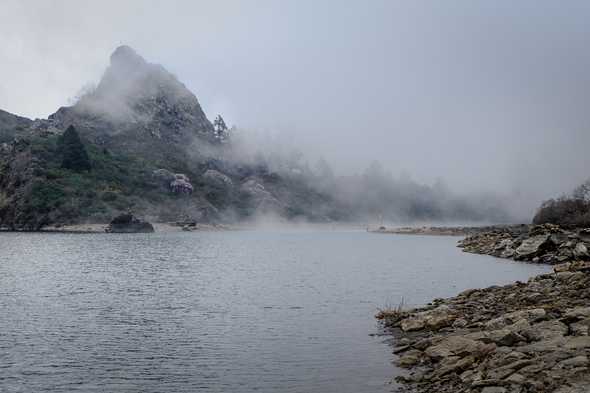 However, we were unlucky about the views. When we arrived, Kalchhuman Lake was covered in clouds and even though we spent probably two hours up there, walking around the lake and resting, we didn't manage to get even a glimpse of the distant peaks that we were hoping for. However, we did see a carcass of a mountain goat that our guide decided can't be allowed to rest in peace..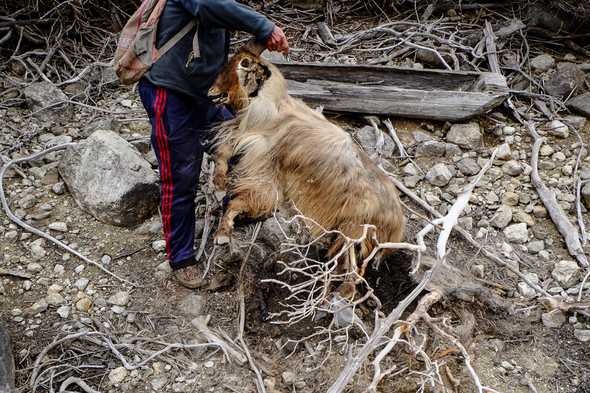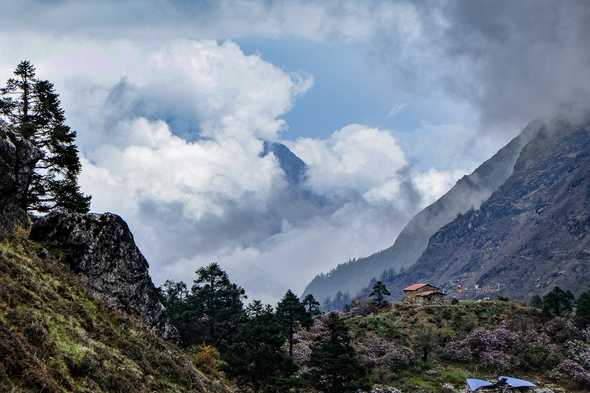 On the way down, we stopped in a small gompa to witness a production process of some single-use religious scultures for a ceremony the following day. They are made from some kind of low-quality animal feed mixed with water and able to withstand a few days of celebrations. Afterwards they're destroyed and probably fed to animals.
We drank some chang (Homemade alcohol quite popular with locals. Only with locals.), hanged around, enjoyed the views and a little tipsy continued downwards to Prok.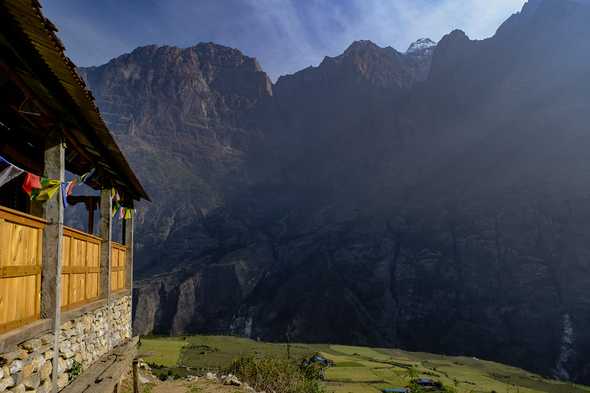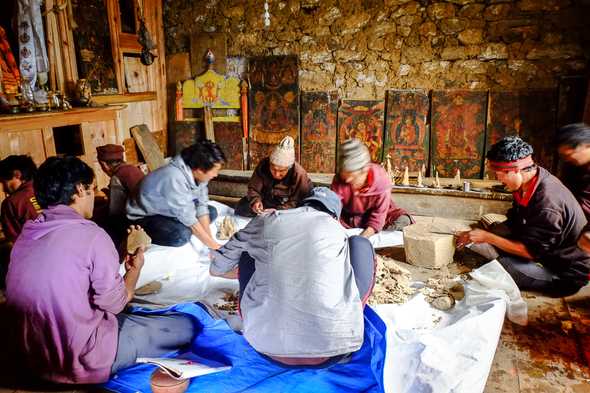 The following day we left the village to continue on our trek along the Manaslu Circuit. It was a very pleasant stop and probably the most beaufiful place that we stayed in during our trip. There were places with better views, nicer accomodations, but none with this mix of vertical views all around, but peace, quiet (and warmth!) down here where you're staying.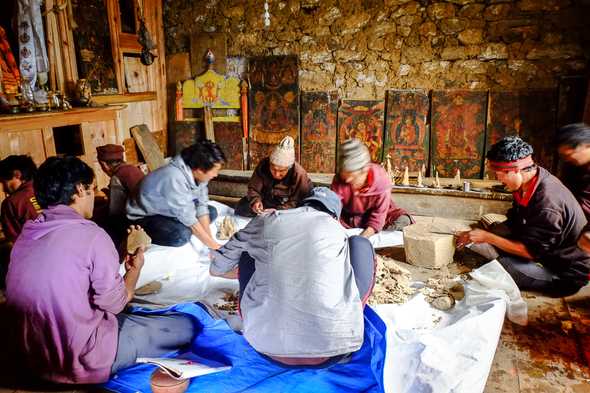 ---
Written by Wojciech Ogrodowczyk who takes photos, climbs mountains, and runs Brains & Beards to help companies deliver better mobile applications faster.