Summary of 2018
January 12, 2019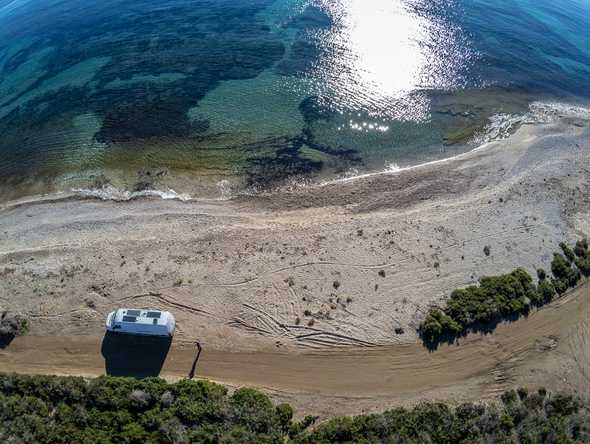 It's been the end of a year recently, so it's a traditional time of summaries and reflection on the goals that we have. Although, I normally do mine on a much more regular basis - I define my goals quaterly (using OKRs) and review them every week to stay on course - it's still a good exercise to look back on a past year and reflect on what we liked and what we didn't.
I've decided to make this one public to push back a little against common trends of only showing the highlights of our lives. Often we compare ourselves to other people in a completely unfair way - looking at our whole lives, but only seeing the highlights of our peers. It's difficult to stop such unhealthy comparisons, so the least I can do is offer a more complete picture of mine.
What didn't go so well
I'm going to start with things that I've planned (read: hoped) that I'd do in 2018, but the reality turned out different. This little hack will let me end on an optimistic, high note, by listing my accomplishments 💪
Reading books
I set myself a goal to read two books each month - one for professional or personal development, the other just for fun. Overall during the year I probably read around 8, maybe 10 books in total. Turns out that for the first three months of the year I was busy wrapping up my life and moving out of Berlin, then I was even more busy building my camper van, and finally I managed to make up a bit at the end of the year, spending some long autumn/winter evenings with a book.
However, what's even worse is that I hardly remember what I've read. This sparked a new idea that I want to try in 2019 - writing down notes when reading a book (and probably publishing later in some way), so that I can easily refresh the material later.
Meditating every day
On my bucket list I have an item that says "meditate on every day of a year". Well, let's just say this year was really far away from that. My absolute lack of any personal routine since April made it impossible for me to reliably make the time to meditate. Maybe next year 🤷‍♂️
Photography projects
I was hoping that travelling will give a big boost to my photography. I do make a lot more pictures than I used to when I was living in Barcelona or Berlin, but I feel they're mostly unorganised holiday snapshots that end up on my hard-drive. I do have two photography projects that I wanted to start in 2018, but I didn't get a single photo for any of them. They're both portrait-related and I made a grand total of one portrait of a stranger in 2018. Still, it's probably 100% more than in 2017 📈
Climbing
One of the climbing goals I set up for myself this year was to climb a 6c route (it's a scale for describing the difficulty of a climbing route - for sport climbing it means low-medium level). The aim there was to push myself out of the comfort zone and try climbing routes that are more difficult than I think I can do. I did try a 6c once - I managed to do all of the moves (which is good), but decided that I'm not physically strong enough to link them (which is not bad - this type of strength is not difficult to train at my level).
Turns out, that usually to climb a route significantly harder than things you climb normally, you'd have to make it a project. This means you'd come back to this route several times, slowly figure out all the moves and how to link them, and finally take a few tries. Hopefully, one of them would succeed. However, the way we live at the moment means a lot of moving around and we don't have the luxury of spending multiple days on the same route in the same crag to work out the moves. Instead, having just a few days to climb in one spot, we climb whatever looks fun and move on.
Other thing I wanted to work on during those months was trad climbing. I tried it in the past and I wanted to refresh those skills and build up on them. However, when we were in the best crag to work on it (familiar setting, easy routes, very good protection), we were just coming back to climbing after a long break and we didn't feel like trying much trad. In the end, we only did a couple of routes and moved away.
Finally, I thought that this journey will mean we'd be climbing 4-5 days a week. This definitely didn't happen, neither. Turns out there's much more logistics to handle when living in the van than I thought, there are the distractions of sightseeing, time spent behind the driving wheel and finally the obligations of normal work. Between all of those, we were lucky when we climbed two or three days in a week. Almost none of those were even full days, usually just a morning, or an afternoon spent in the mountains.
Learn how to design and prototype animations
When I thought what would be the most useful idea to improve my programming skills, I decided that the area most worth improving is probably where I'm the weakest. For me, it's designing a great UX - I need more practise spotting it, replicating it, designing it and finally prototyping it. I was hoping to spend some of those long autumn night learning and practising how to do that. However, not even one night was spent this way 🤷‍♂️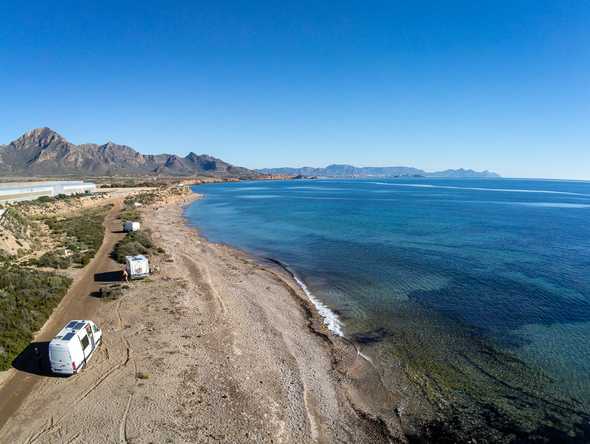 What went great
Okay, I reenumerated through all the failed projects, now it's time to talk about what did in fact go well 💪
Building the van
The big goal for this year was to build the van and go away on a journey across Europe. This definitely happened 🚀 🚐 🌏
This feat alone made this year a success. I've been dreaming of trying something like this for years and now I get to live it every day. If I were not to achieve anything else this year, I'd still consider this one of my breakthrough life moments and a huge achievement. It's hard to describe how much time, effort and sacrifice it took from me to make it happen.
Climbing
If you paid attention to my earlier blog posts, you probably know that the main reason I decided to do the whole live-in-a-car project was to climb more. Also, you can see above that my list of climbing goals seems to be a list of failed attempts one after another. However, I did achieve something really important, that was not on the list: climbing brings me more joy than ever before.
Once I let go of internal expectations and just went with the flow, I started to enjoy it more. It was hard for me before, on weekend trips, to let go of expectations of climbing a particular grade or style. There's a lot of things that need to align in order for you to push your limits and usually they simply don't 🤷‍♂️ However, with a perception of a longer trip where there's still a lot of climbing days in front of us, it's easier to just accept the reality for what it is and just take opportunities when they arise.
So, even though I haven't pushed my climbing grade as high as I wanted, I feel much more comfortable with the grade that I do climb reliably. I also took some opportunities for really cool adventure multi-pitch climbs that might not be technically demanding, but were a great day out in the wild, by ourselves, climbing an unknown mountain and pushing our limits.
I guess the lesson here is to keep your goals high and your expectations low. (I didn't invent this idea myself, I've just heard it on this podcast interview with Sasha DiGiulian).
Photography
As you might have noticed, new photos appear on this blog in a more regular manner. I've decided to drop my 365 photo project and I'll probably close my 500px and Flickr accounts soon (I'm trying to clean up my digital footprint), but this doesn't mean I'm going to stop posting pictures. I just want to do it in a more meaningful way. I'm not that much interested anymore in creating pretty photos that people like, but move on really quickly, I want to experiment with creating more purposeful art when photography is the medium, not the message.
What does that mean in practise? Well, for one thing, I need to work on my practical skills (so that tkaing the pcitures that look how I want them to look is automatic). One of the things that went well last year was that I've done a lot of pictures (for me, at least) over the four months of our trip and that gave me a lot of opportunities to practise. Among the things I explicitly set out for myself was to fly the drone at least once every week, which I've been doing pretty consistently and waking up early to take sunrise / golden hour pictures (although it feels a bit like cheating now, that the sun rises around 8am).
Next step for me is to experiment with different publishing mediums. I want to compile some PDFs, maybe short ebooks that combine words and images to transmit my message. I want also to find a format that makes for a more deliberate viewing experience, not just flipping through images in a browser in seconds.
Learn a new programming language
I was worried that this year I won't manage to dedicate any time to pursuing my programming interests. Between the daily life, climbing and work it's hard to make some leisure time for programming a side project. However, I did manage to achieve one thing that is an important milestone for me - I released the Barcelona Guide by Brains & Beards aplication written in Reason.
This was an important milestone for me for two reasons. First, I never finish my side projects 🙈. Of course, this app is also not finished (no software ever is), I still want to add new stuff, fix some bugs, etc. However, getting it to a stage when I feel comfortable showing it to other people is an achievement for me. The second reason is the programming language itself - it's something that I was learning for a while, putting small amounts of time here and there, but I got to a point where I can release a piece of software written in it. It doesn't make me proficient, but it's definitely a big learning milestone.
Journaling
Finally, some daily habits stuck.
I used to write journals in the morning, when I woke up, in a paper notebook, along my list of tasks for the day. However, over the course of the year I switched it around and changed it to be a part of my evening shutdown ritual, where I plan the tasks for the next day and write down how good the day was (even when it wasn't particularly good, I try to find positive things to write down). Turns out this mix of a gratitude practise and journaling works pretty well for me in the evenings and it seems I stuck to this habit for months now. I also switched form using a paper journal to a digital version, as I don't like carrying a paper notebook with me all the time, so I'm trying to cut down on using it.
Conclusion
Overall, on paper this year seems like a disaster with so many of my goals not being met. However, I feel the opposite. I grew a lot, learnt a lot of new skills and made a meaningful progress in areas that are important to me. It's also been the first year when I took goal setting seriously and it's good to see things happen.
What's up for the next year? Well, I already have a list, but I won't share it publicly before the year's end, because it's my list and I don't need outside pressure. Remember, keep the goals (or dreams 🤔) high and expectations low! 🚀
---
Written by Wojciech Ogrodowczyk who takes photos, climbs mountains, and runs Brains & Beards to help companies deliver better mobile applications faster.