Manaslu Trek: On the way
March 11, 2017
There's a big difference between getting to Nepal with Qatar Airways and then switching to some local transport to get to Arughat, where the trek starts. The first part included flying comfortably (relatively) with Qatar Airways and walking around in the Doha airport between different lotteries that for a mere $100 a ticket give you a chance to win a Porsche or a Maserati. There are works of art, sheiks, and expensive shops.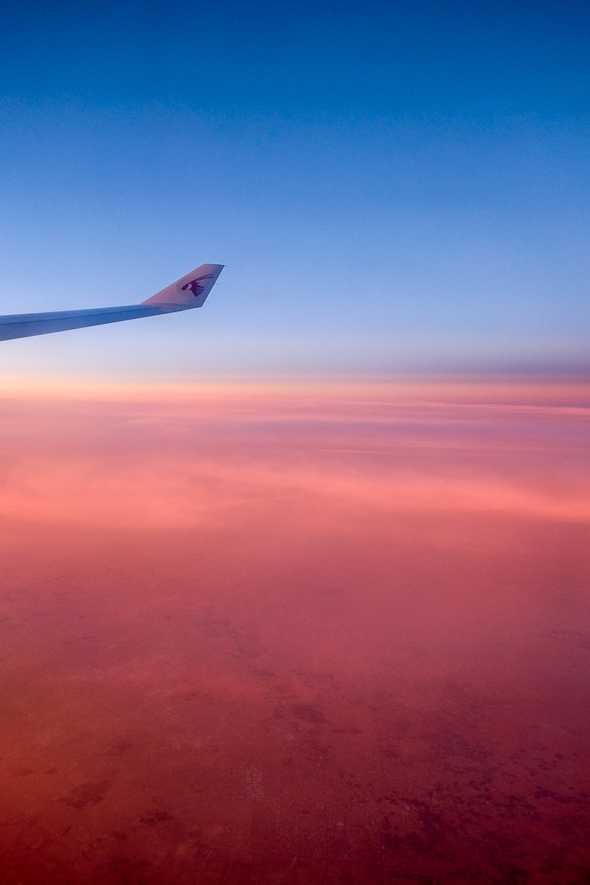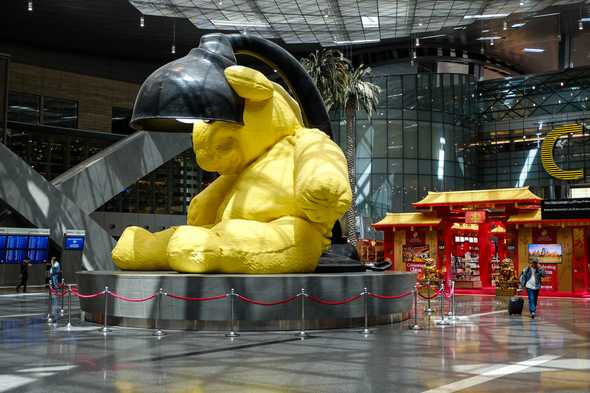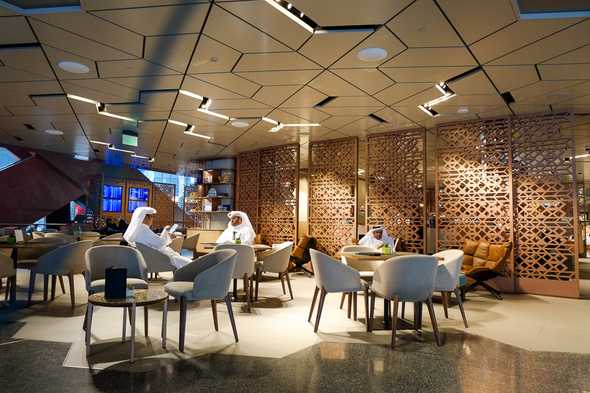 On the other hand, the trip from Kathmandu to Arughat we spent in a local bus, with barely any space for the legs, jumping up and down on the hard seats, breathing in dust from the dirt road that we're slowly navigating. It's a tricky business and at a couple points everybody had to get off to make sure that the bus can keep on going over some obstacle.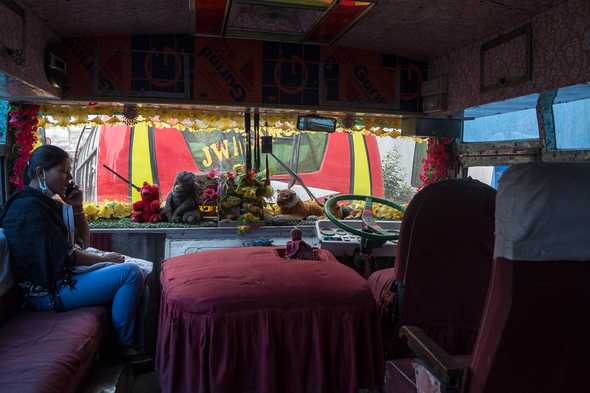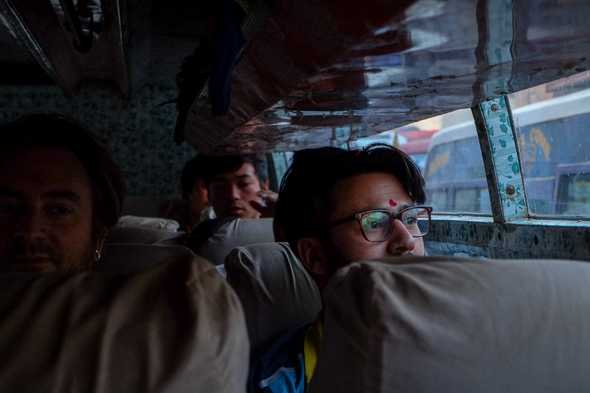 Afterwards the fun starts. You spend two or three weeks (depending on the variant chosen) walking mainly uphill. Apart from the other trekkers, you share the mountain paths with local people leaving their daily lives - families walking from one village to another, herds of sheep, and donkey (and higher up - yak) caravans. It's important to make sure you're uphill from any animal that's passing you, because otherwise they might accidently push you off a cliff.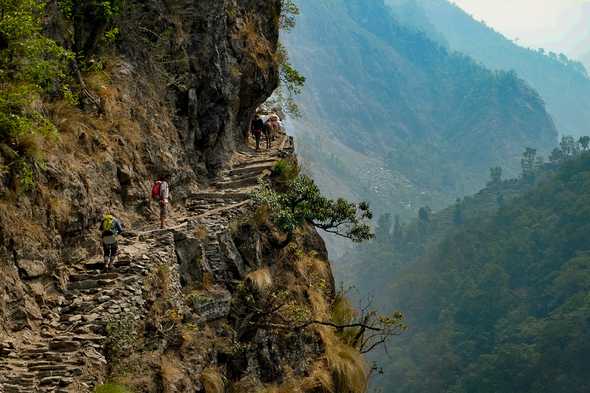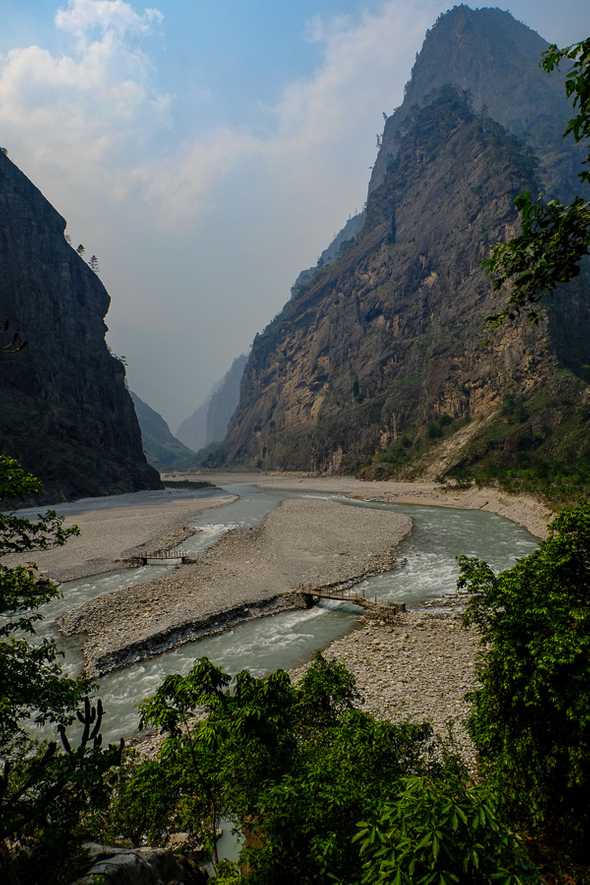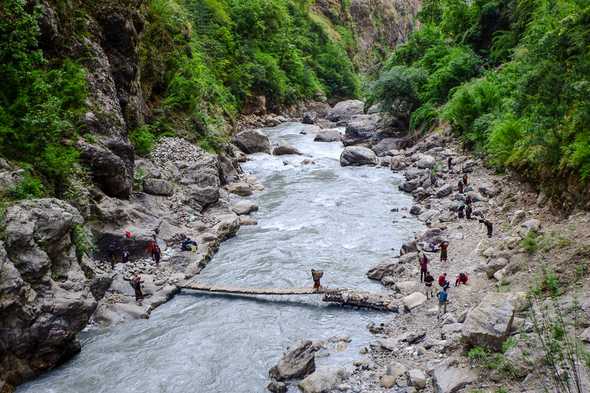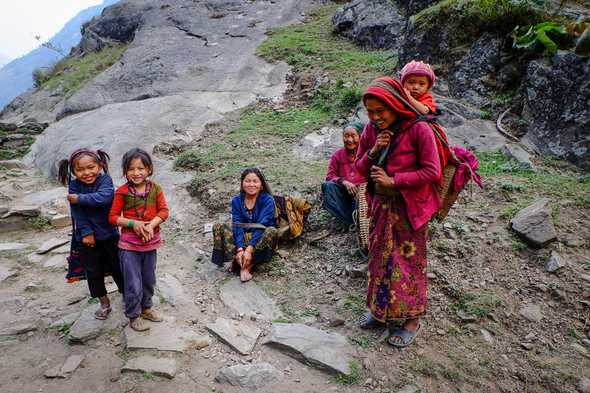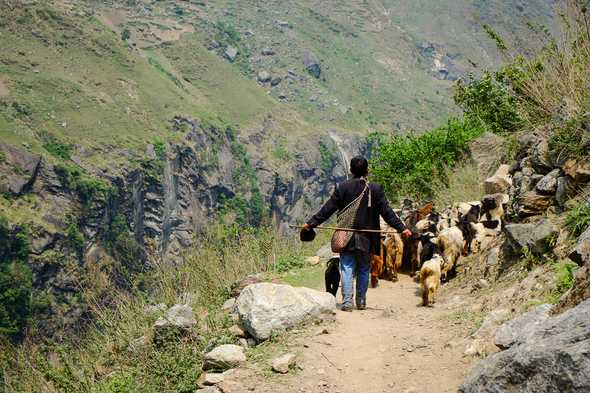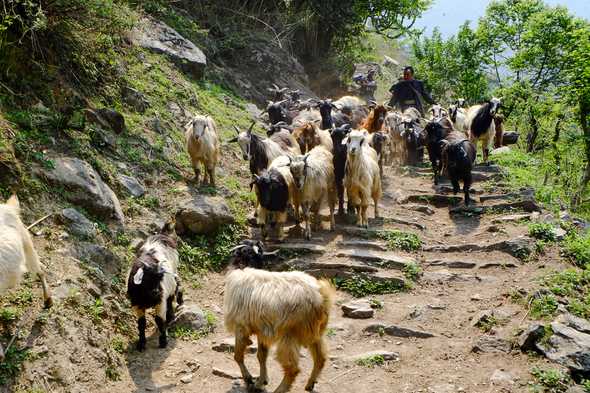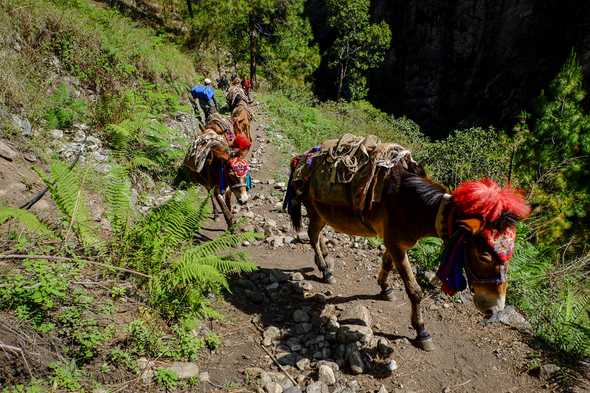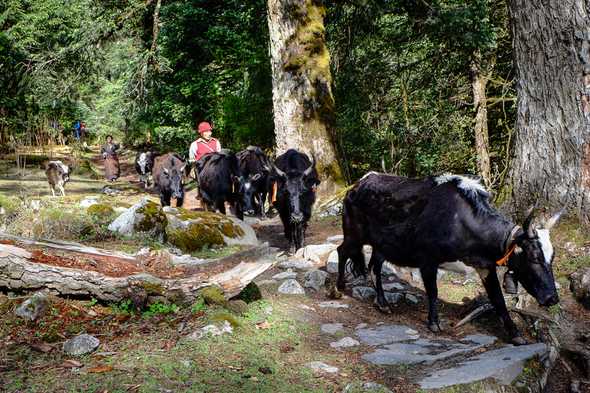 The development level of lodges varies from place to place, but overall it's improving every single season. More guesthouses are being built, each one better equipped than the previous one, as they're competing offering more and more facilities: windows in the room, doors that fit the doorframe, hot showers, wi-fi signs (I think it's only te signs, I haven't experienced one that actually reliably connects). The rate of development is astonishing, as the region tries to capitalise on the tourists disappointed with the "ruined" landscape of the Annapurna circuit trek.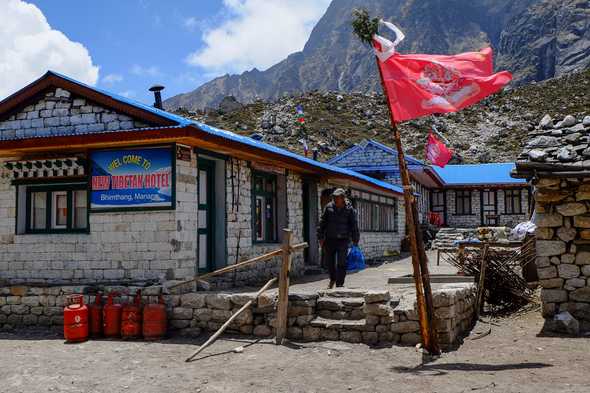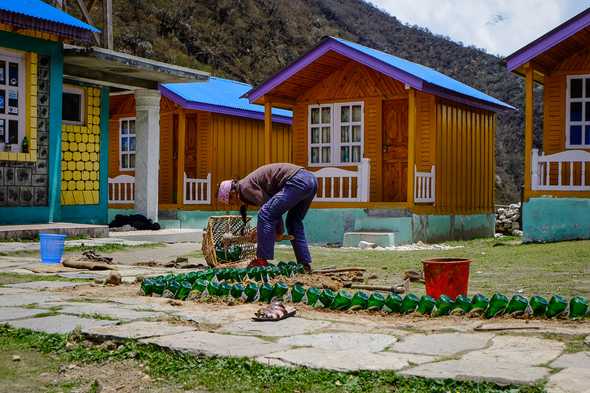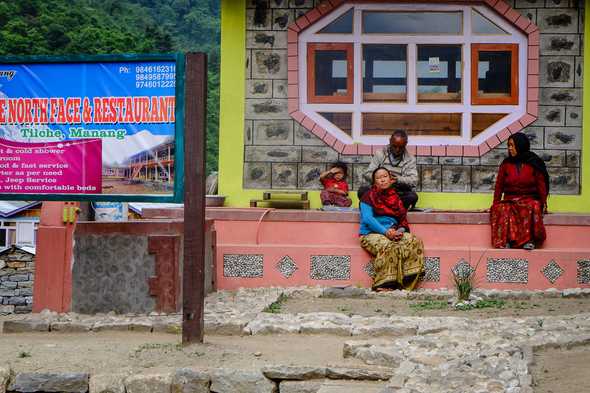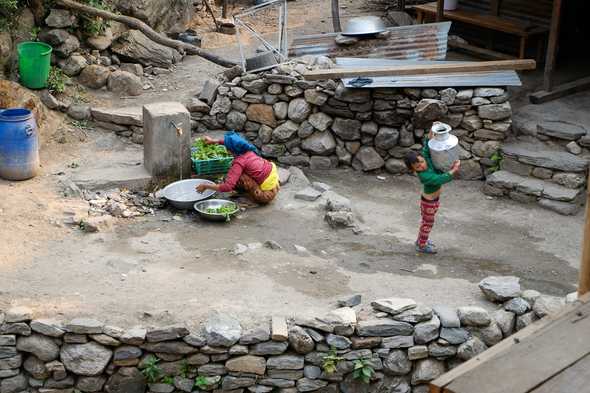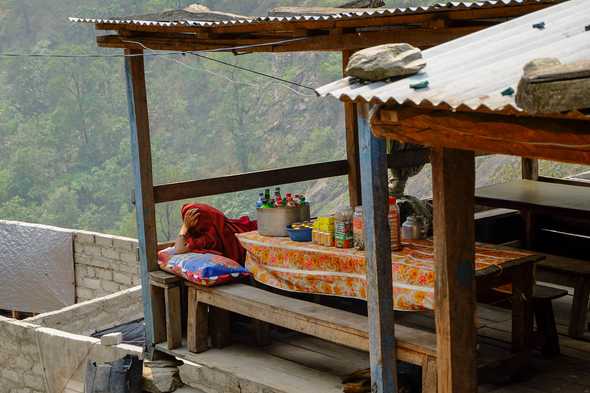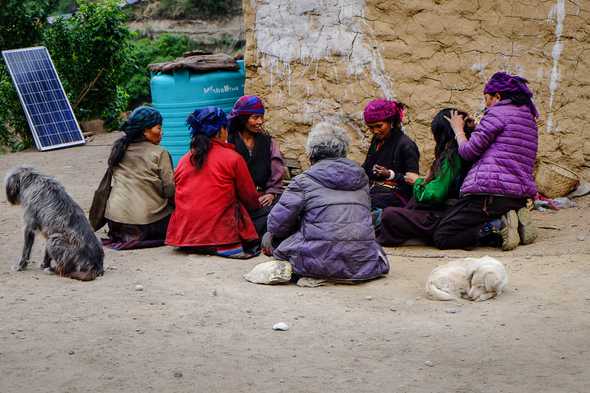 The higher you go, the better the views get. There's less infrastructure, higher mountains, and more of the famous buddhist elements in the landscape. We see prayer flags, mani walls lined with prayers carved in stone, and obviously temples.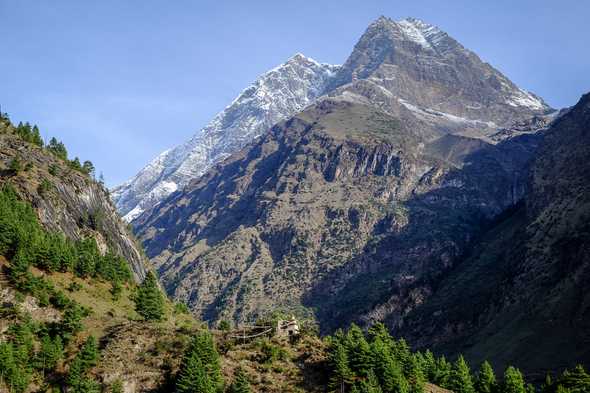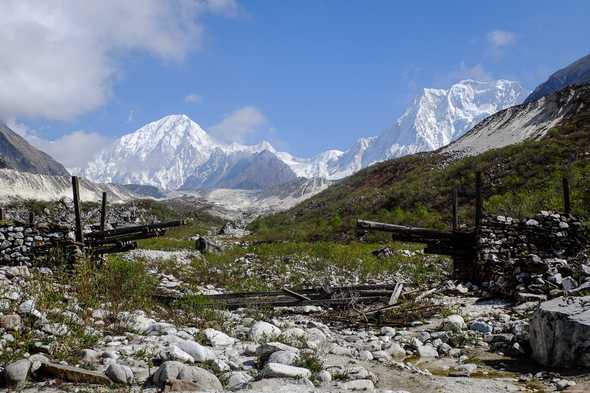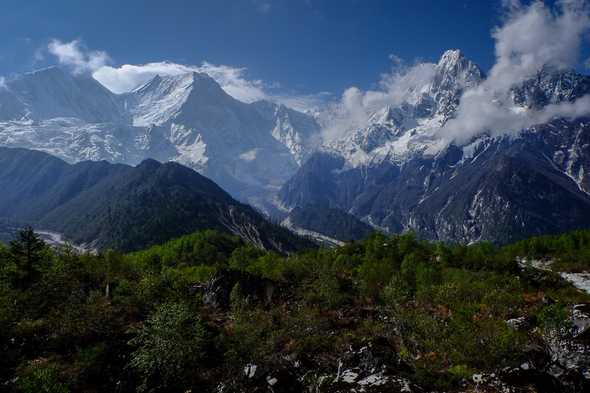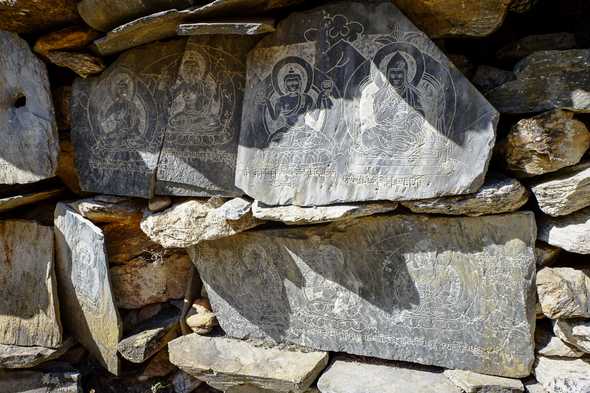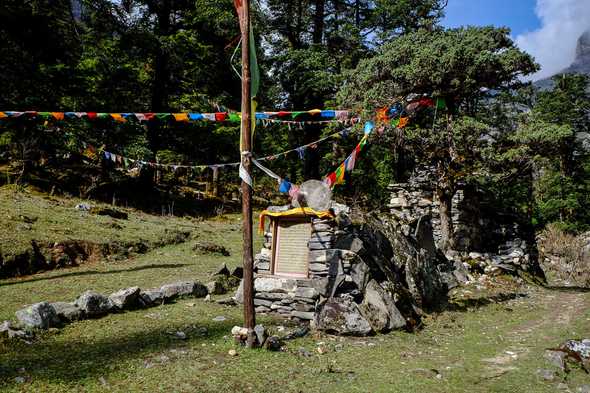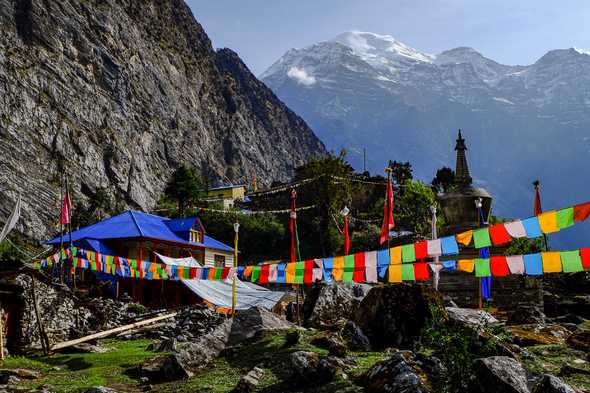 However, progress is climbing up fast. Mountain paths turn to roads, trucks take place of donkey caravans and the villages grow bigger. When the trek joins the Annapurna circuit trail you can easily see what Manaslu Trek is probably going to look like in five or seven years. It's not a pleasant sight.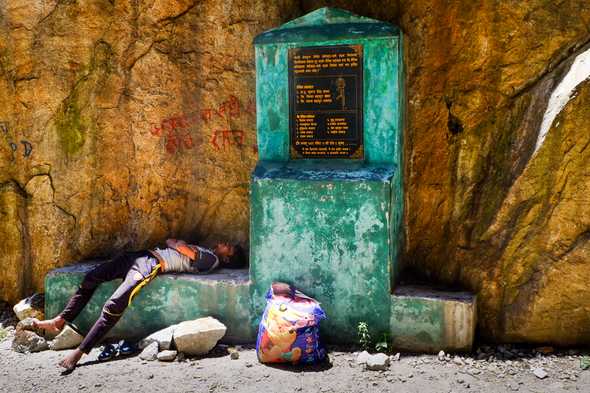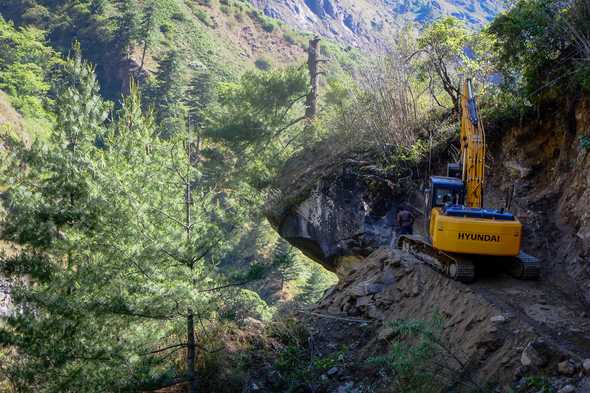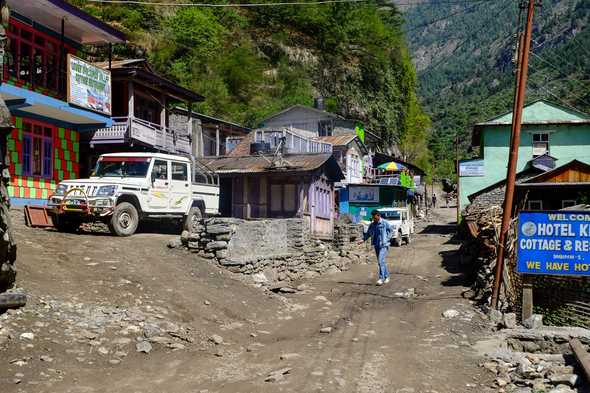 ---
Written by Wojciech Ogrodowczyk who takes photos, climbs mountains, and runs Brains & Beards to help companies deliver better mobile applications faster.