Logarska Dolina
October 28, 2018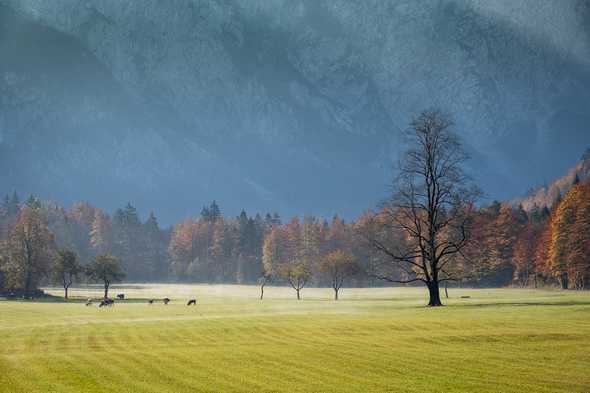 This shot was just pure luck.
We've woken up cold early in the morning, not motivated by beautiful sunrise light, but by getting some hot tea to warm us up. Slowly, we followed the whole morning ritual - making the bed, preparing breakfast, washing dishes, packing everything away - and we drove into this beautiful valley. Half of the reason to stop in this particular place was the view, but the other half was that we didn't drink any coffee and we were just passing the last hotel.
Well, turns out the reasons don't matter much if you're in the right place at the right time.
---
Written by Wojciech Ogrodowczyk who takes photos, climbs mountains, and runs Brains & Beards to help companies deliver better mobile applications faster.