Madagascar highways
March 12, 2013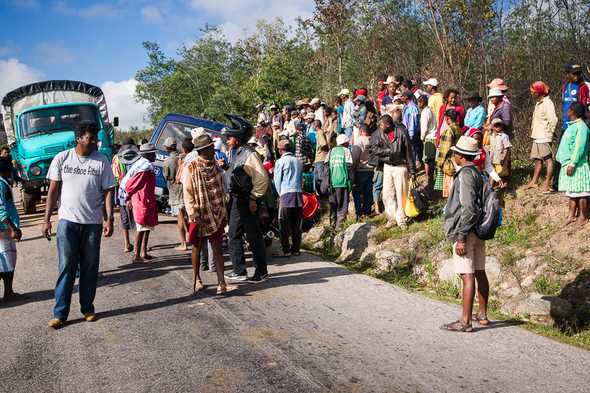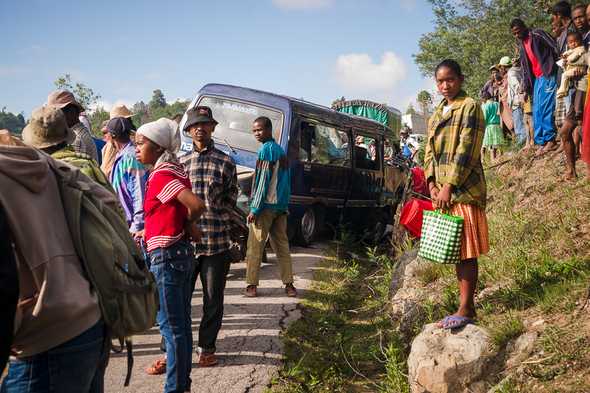 Just one of many accidents on the biggest and most important road in the country - RN7 going from Antananarivo south to Toliara. One of the bush taxis probably was too slow when overtaking and got hit by an oncoming truck. I haven't seen a single ambulance ever. The wounded are transported to the nearest city by the first taxis that are blocked by the accident.
Half an hour stop to move the wreck out of the way and everybody's on their merry ways of dangerous overtaking, tires screeching on the curves and slaloms between thousands of potholes.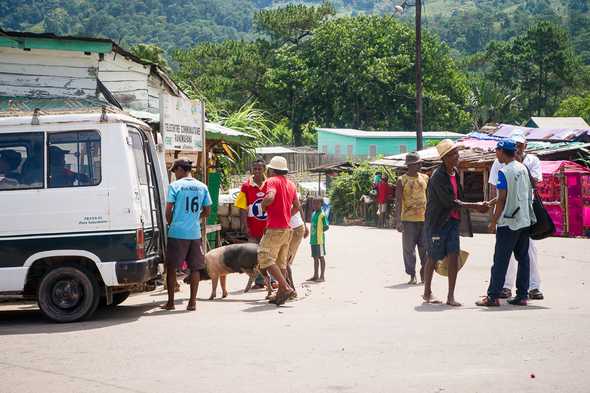 Mind you, taxis aren't just for human passengers.
---
Written by Wojciech Ogrodowczyk who takes photos, climbs mountains, and runs Brains & Beards to help companies deliver better mobile applications faster.